FORESEEING THE FUTURE
Strategic planning tailored to your demands.
MAKING YOUR STRATEGY HAPPEN
Software for those who seek efficiency, productivity and growth.   
PEOPLE TRANSFORMING
Free courses for those who want to learn and develop.
PEER TO PEER
Robust dialogues for those who make decisions and lead.  
Our vocation is to bring about massive transformation in our areas of focus on a global scale that will lead to the production of wealth in abundance; enough so that it improves the lives of people, societies and nations through the initiatives of businesses and private entities.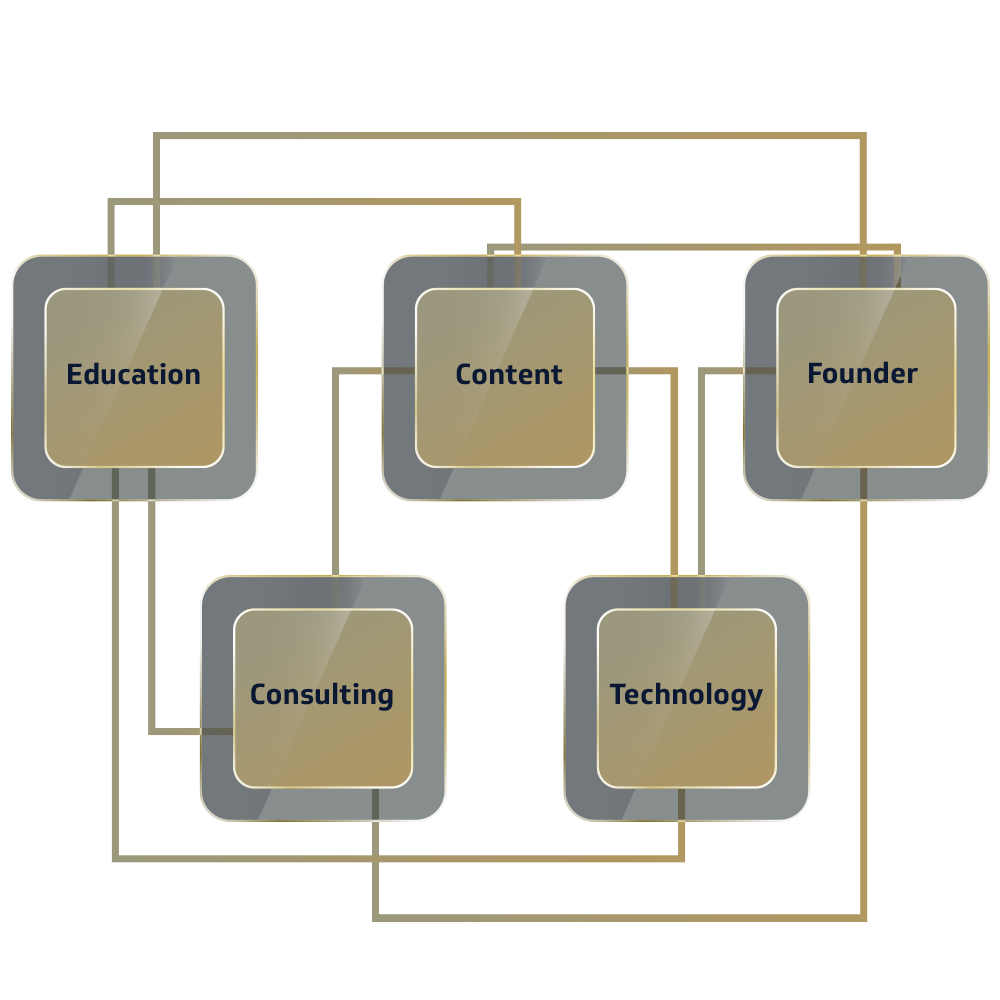 Our ecosystem brings together companies, brands, products and services that act independently, but in perfect synergy, sharing knowledge, content and know-how with those who come into contact with the SONNE universe.
Achieving results beyond expectations in our more than 100 projects, we understand that our concept and methodology should be disseminated to promote the transformation of people, brands and companies on a global scale. That's why we established two other fronts of action besides consulting: Education and Technology.
To enable the education front, we established SONNE Education  – an online platform with content on the various business themes addressed within the pillars of the ABOVE ALL © concept.
SONNE Technology is the front of action through which we disseminate our concept and methodology via SaaS or 'Software as a Service' platforms. We currently have the proprietary business enterprise management platform called MATRIX of SWOT that assists management from planning to execution.
Regardless of the front of action our customers, employees or partners choose to interact with SONNE, we value relationships based on mutual trust. And, in thinking about maintaining these relationships on a long-term basis, we have created BRIGHT & CONNECTED – our brand focused on content and events where we share transformative experiences through content and person-to-person encounters.
São Paulo
+55 11 3093 9191
Rua Diogo Moreira, 132, 10º andar, Pinheiros
05423010 - São Paulo, SP, Brazil
Chermayeff & Geismar & Haviv 137 East 25th Street, 7th Floor
New York, NY 10010