ACCUMULATED GROWTH IN THE 1ST SEMESTER OF 2022
PROJECTED MARKET VALUE FOR 2026
Professional Services refer to any business, department, or individual that has as its focus in the performance of activities with a significant intangible component but also has high aggregated value. Some examples of these businesses are consultancy companies, law firms, information technology, education, marketing, among others. All of these organizations are characterized by offering customers highly professional services and supporting business risk management.
Investment in People
Companies are investing in the workforce through upskilling, focusing on the elements they can control more easily, which is an important response in times of uncertainty. However, companies that are adopting these measures still represent a minority.
Voluntary Resignation
There is a very relevant portion of employees very prone to seeking another job: 19% in Brazil and in the world. This highlights the trend of voluntary resignation and among the main reasons for this growth we can list: employees do not find their work gratifying, feel they cannot be authentic at work, do not feel heard by managers, feel that their team does not care about them or do not feel fairly compensated.
Specialized Professionals
Specialized professionals are increasingly realizing how their skills are important to companies and how competencies are scarce in the job market. As a result, they have a greater possibility of feeling heard by their managers, asking for a salary increase or even a promotion and feeling satisfied with their work.
FLOW contacted SONNE a few months after its own foundation. Its administrators felt an inconsistency in the company's strategic planning and corporate structure.
At the beginning of the project, it was clear that there were many issues to be resolved. The company was new and focused on finding leadership positions, but its brand and language did not convey the same message.
It was necessary to implement comprehensive changes and reinvent the business itself. Over almost two years of project, SONNE carried out a complete strategic planning work, market positioning, value proposition, business model and brand identity. Once the strategy pillar was completed, it developed the communication plan and brand book.
To differentiate itself from competitors who use the signature "executive searchers", based on SONNE's recommendation, FLOW adopted "executive finders". This showed a differential: FLOW was not looking for executives, it was finding them.
See other SONNE cases to the side:
Management is the backbone of the business because it is responsible for execution, i.e. making dreams come true.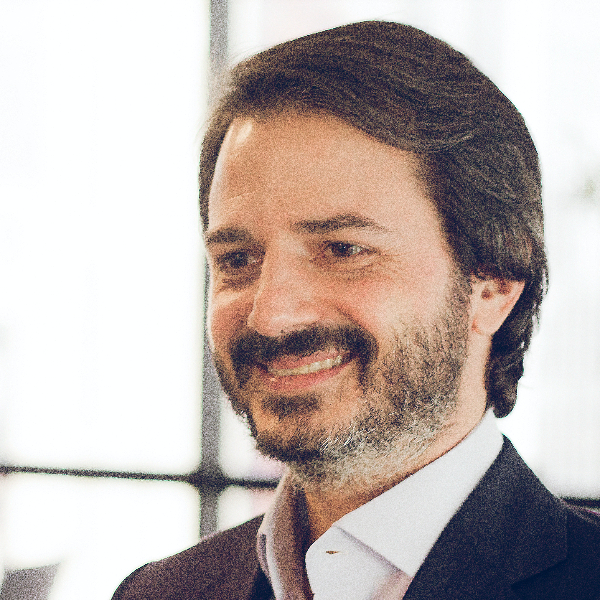 Maximiliano Tozzini Bavaresco